Role of the Board
May 12 @ 8:00 am

-

11:00 am

$50 – $100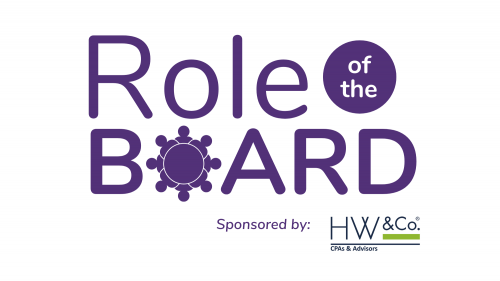 Online registration is now closed.
About the Event:
As nonprofits face growing complexities and challenges, getting the governance right has never been more important. This highly acclaimed seminar features an expert panel that will share their experience, discuss the roles and responsibilities of nonprofit board members, and consider challenges and opportunities facing nonprofits. The session includes presentations, a panel discussion, dialogue with the audience, and case study analysis.
Learning Objectives:
After attending, you will have guidelines for effective and meaningful nonprofit board service and a clear understanding of your role and the expectations of a nonprofit board member.
Featuring:
KRISTEN BAIRD ADAMS, Chief Of Staff, PNC Office of the Regional Presidents
BAKITA HILL, Associate, Tucker Ellis LLP
TANIA MENESSE, CEO and President, Cleveland Neighborhood Progress
JOHN SLAGTER, Partner, Tucker Ellis LLP
ELIZABETH VOUDOURIS, CEO & President, BVU
Details:
Date: Friday, May 12
Time: 8:00 am – 11:00 am
Location: Tucker Ellis LLP | 950 Main Ave., Suite 1100, Cleveland, OH 44113
Cost*:
Participants in BVU's Board Matching Program: FREE
BVU Business Members: $50
Nonmembers: $100
Online registration is now closed.
*Businesses: Please check membership status here and contact Heather Englander (henglander@bvuvolunteers.org) to find out remaining board matching seats.
*Nonprofits: Member organizations are entitled to two free Role of the Board seats per membership year. You can check membership status here and contact Alice Schwallie (aschwallie@bvuvolunteers.org) to redeem your seats.
Sponsorships for the Role of the Board series are still available. Reach out to awlaszyn@bvuvolunteers.org to learn more.