In partnership with our Minority Pipeline Initiative (MPI) Task Force, BVU works to train, match, and elect people who represent racially diverse communities to nonprofit boards of directors free of charge.
BVU encourages all business partners to nominate individuals of color to attend a training and learn more.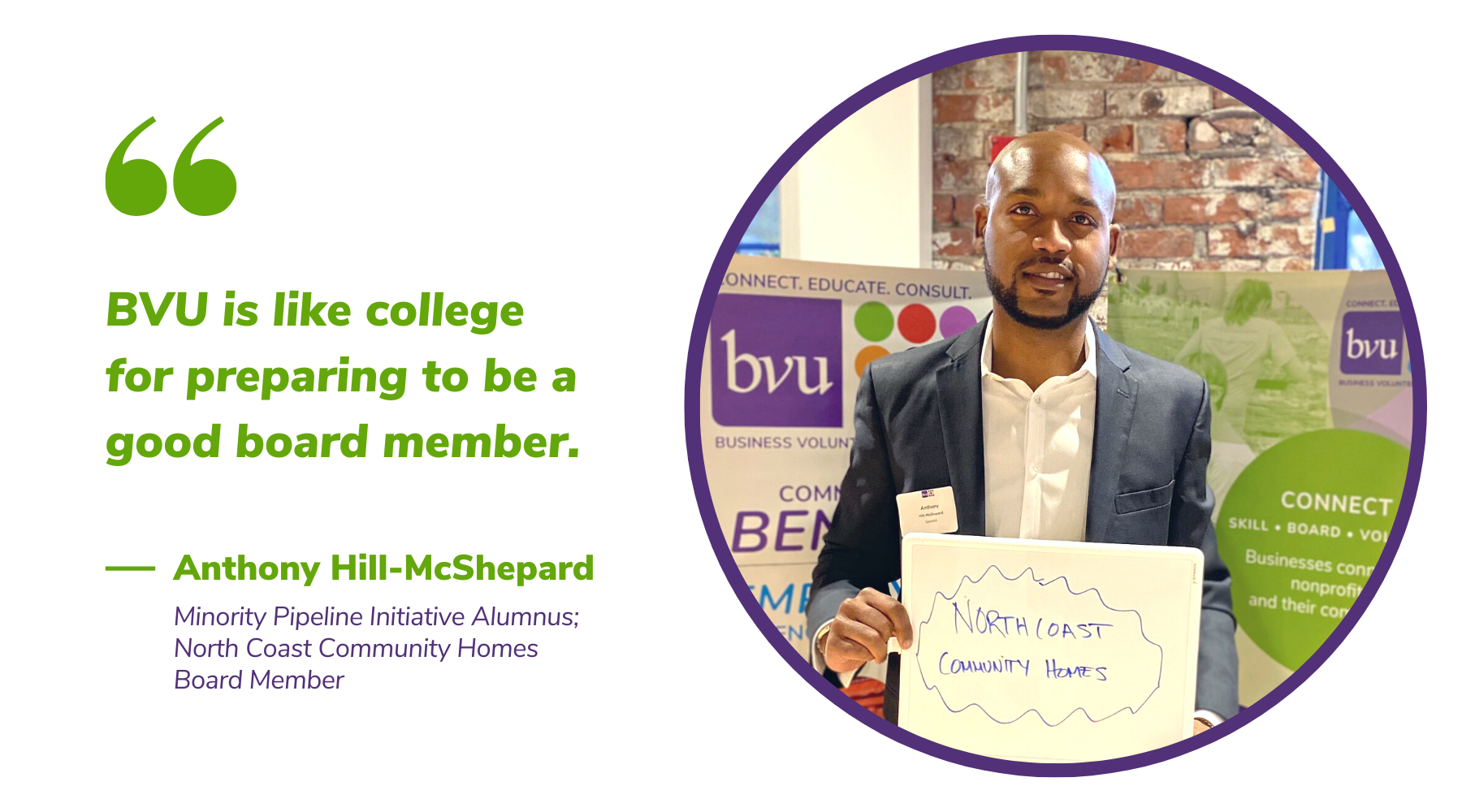 About
On average, racial minorities do not represent more than 18% of nonprofit board membership throughout the country. Nonprofit organizations across Northeast Ohio are trying to change this. There have been numerous studies that show that diverse groups including a range of perspectives enhance creative thinking, innovation, and problem-solving, resulting in better decisions.
The Minority Pipeline Initiative (MPI) Taskforce was assembled in 2008.
The taskforce identifies professionals of color that may have an interest in serving on a nonprofit board of directors. These professionals are provided training on what it means to be on a board and then go through BVU's board matching process to be matched to a nonprofit board.
Contact us
Get in touch to learn more about BVU's Minority Pipeline Initiative board matching program and how you can participate!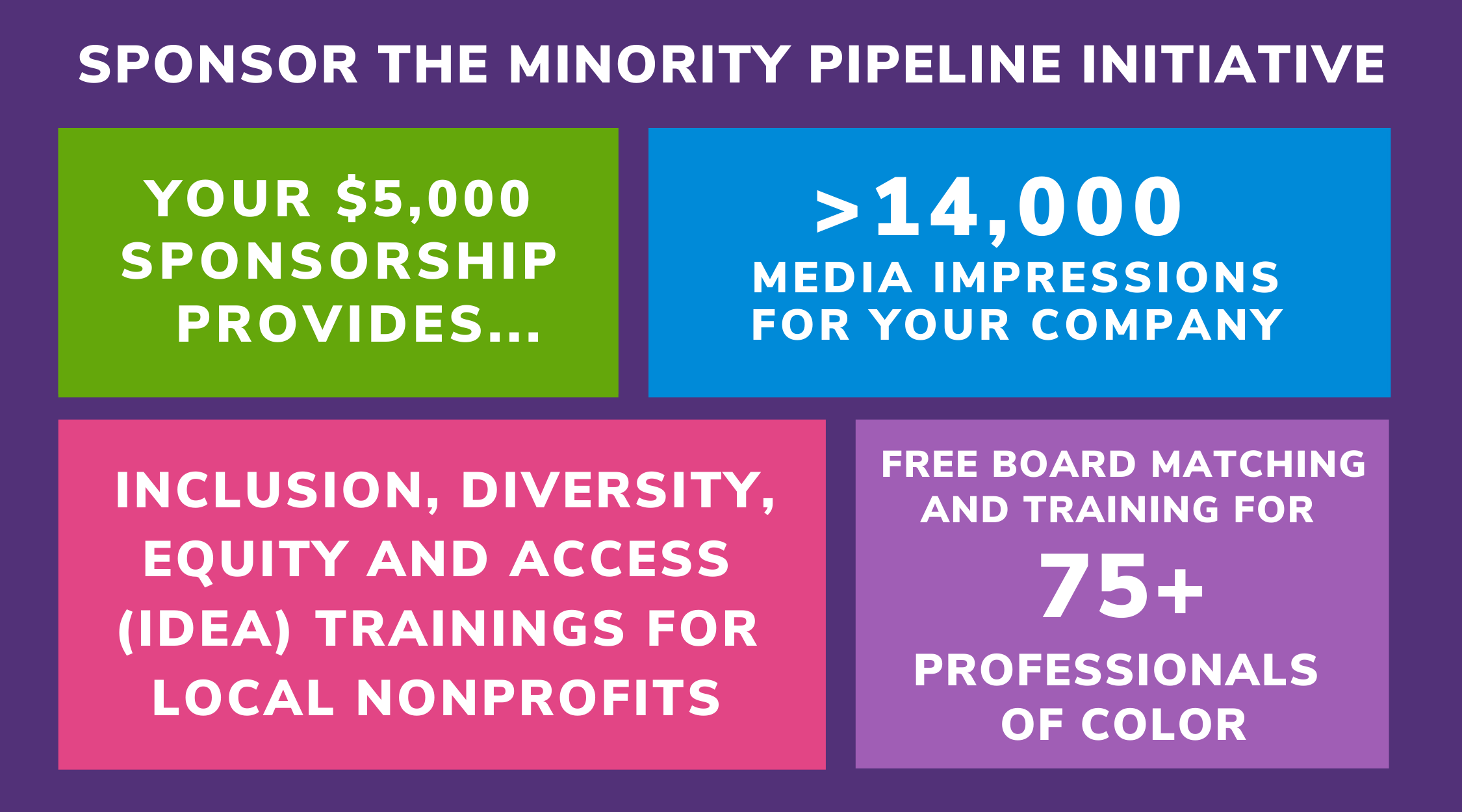 For information about sponsoring the 2023 Minority Pipeline Initiative, please contact Andrea Wlaszyn at awlaszyn@bvuvolunteers.org.
"Programs like the Minority Pipeline Initiative are how we initiate change in our communities. Thanks for all that BVU does to keep our nonprofit community thriving."