Minority Pipeline Initiative
Connecting people of color with nonprofit boards.
About BVU's Minority Pipeline Initiative
On average, racial minorities do not represent more than 18% of nonprofit board membership throughout the country. However, There have been numerous studies that show a range of perspectives enhances creative thinking, innovation, and problem-solving, resulting in better decisions.
BVU identifies professionals of color that may have an interest in serving on a nonprofit boards. These professionals are provided training on the role of a nonprofit board member, and then proceed through BVU's board matching process to be elected to a nonprofit board. 
To get started, please email Darnell Davis, Director, Leadership & Strategic Initiatives, at ddavis@bvuvolunteers.org.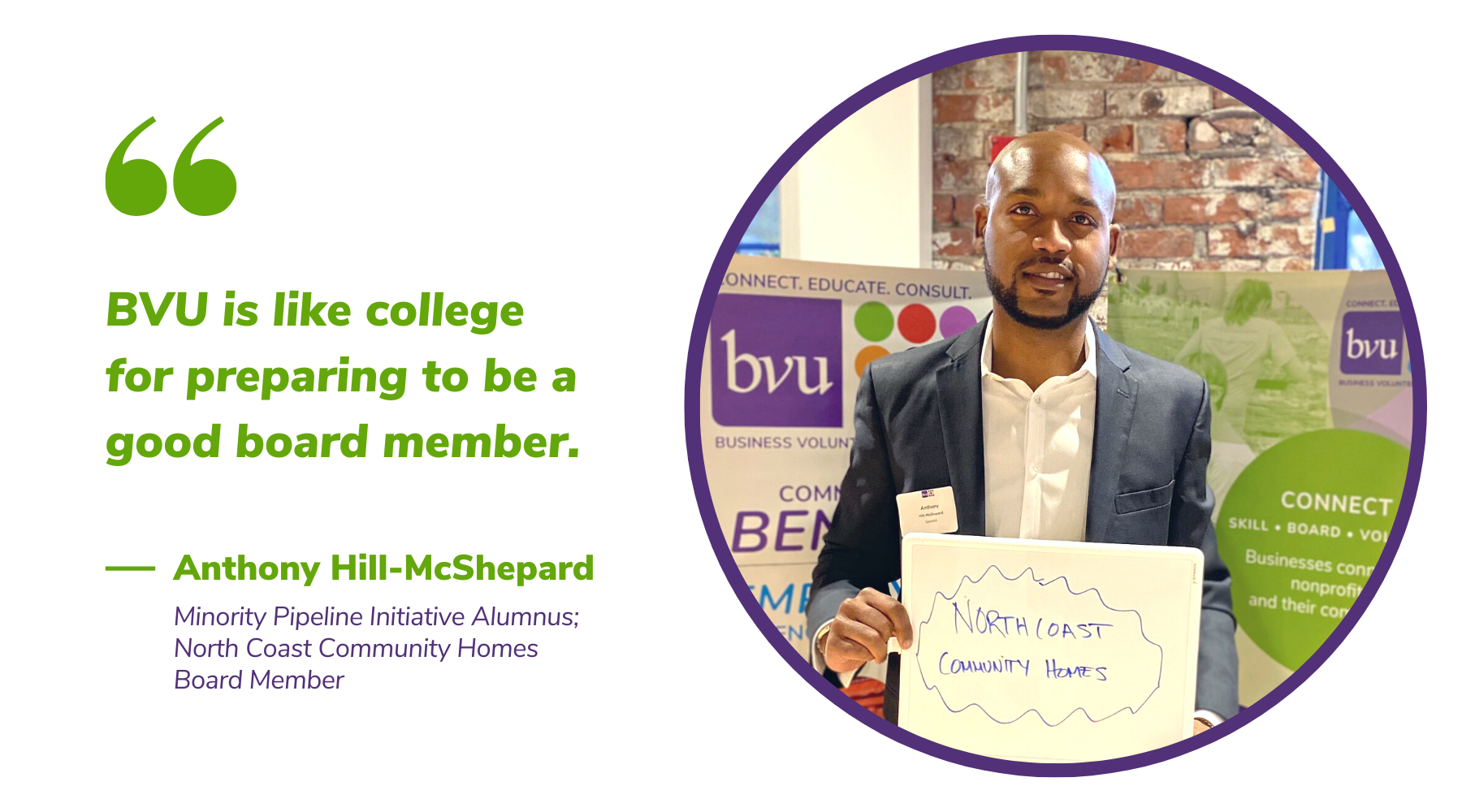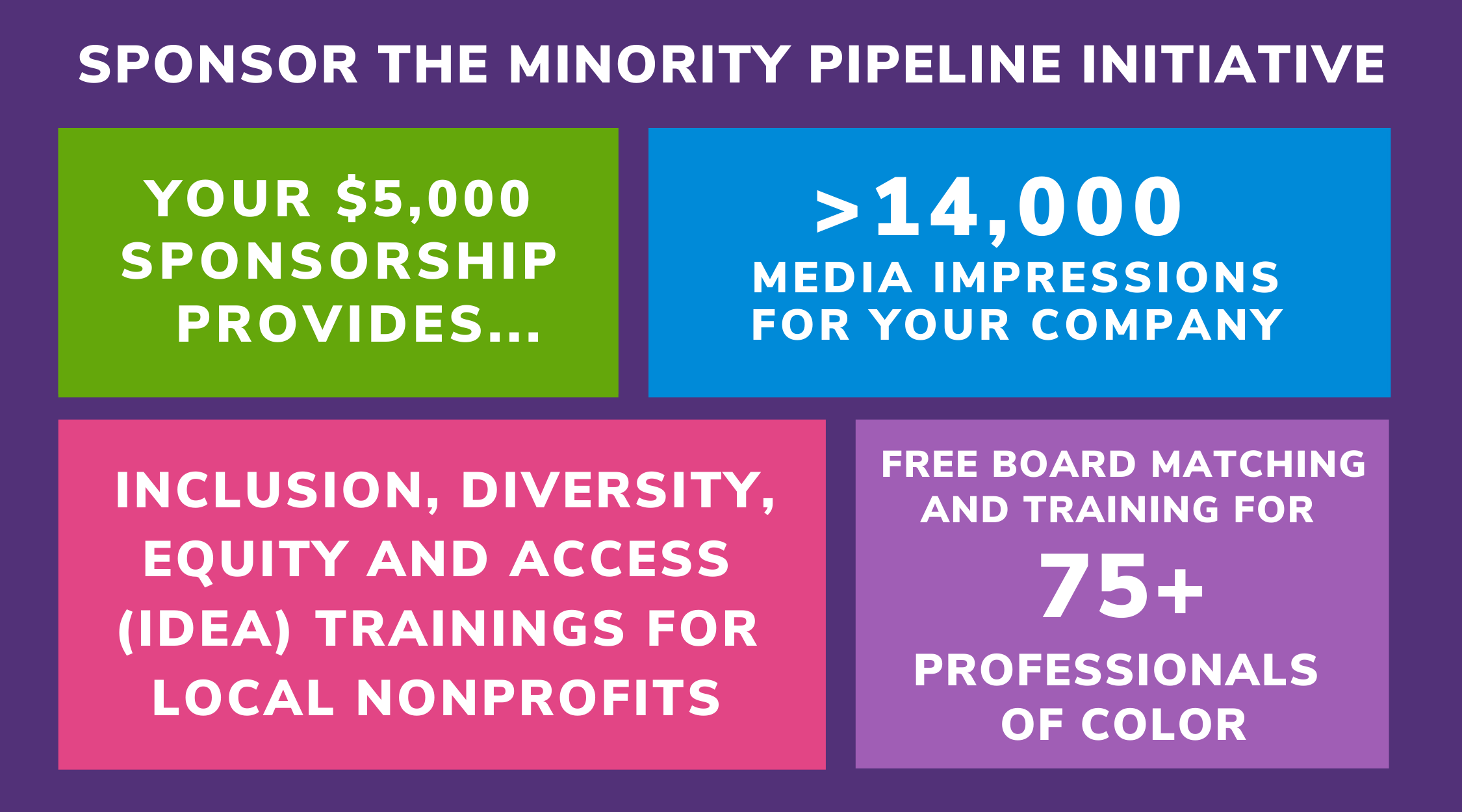 For information about sponsoring the 2023 Minority Pipeline Initiative, please contact Andrea Wlaszyn at awlaszyn@bvuvolunteers.org.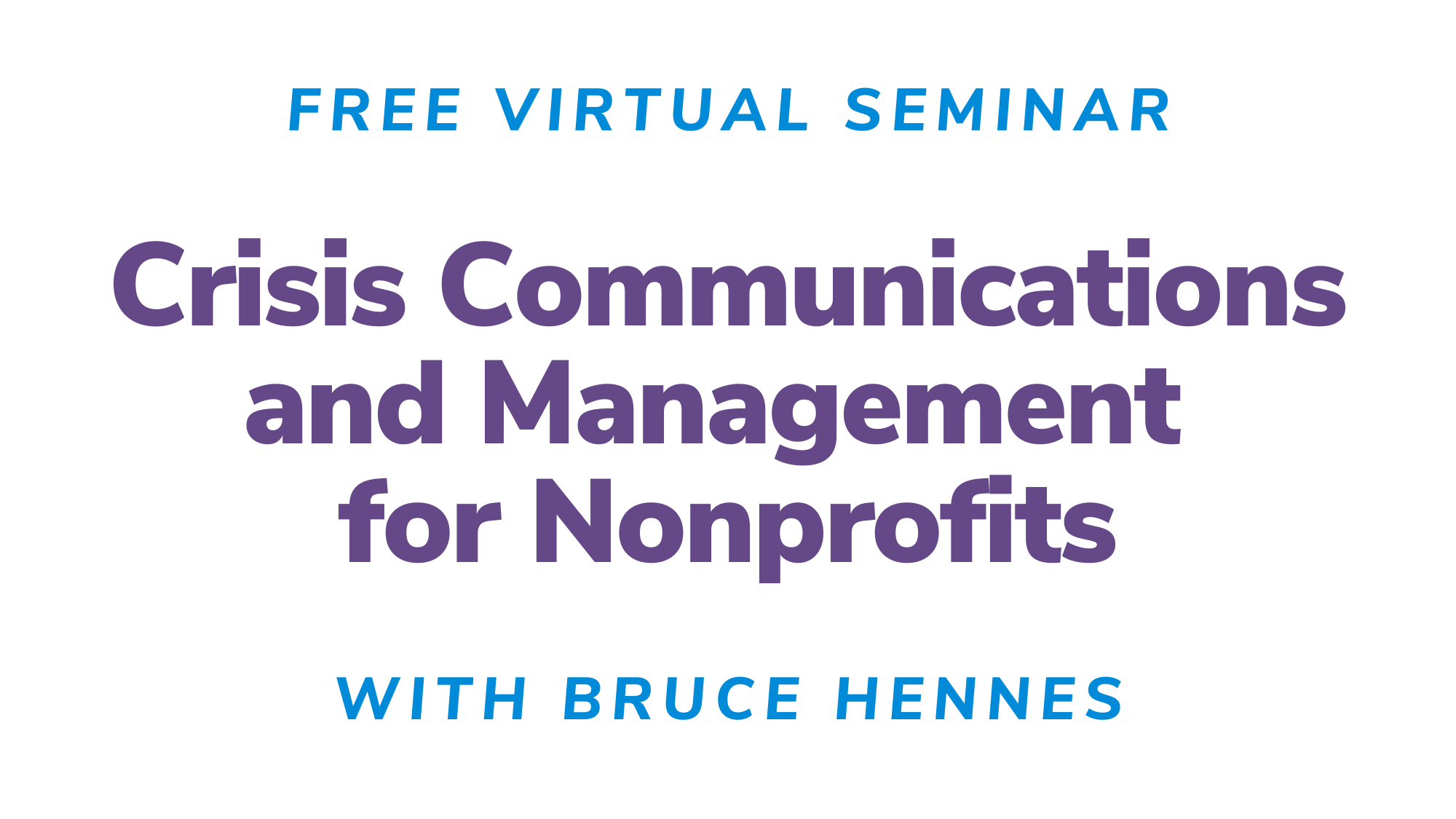 June 15, 2023
@ 11:30 am
- 1:00 pm
at zoom
Join BVU and crisis management specialist Bruce Hennes to develop a strategic approach to communicating during a variety of high-stakes situations in this free virtual seminar.