Young Professional & Nonprofit "Speed-Dating"
Linking New Leaders

 
Building strong connections between emerging talent and nonprofit organizations is a win-win for everyone. BVU's Linking New Leaders is a dynamic event bringing the best and the brightest together in a unique "speed-dating" format.
Structured, Efficient Networking
"Linking New Leaders" is all about quick connections. During 5-minute conversations, nonprofits and young professionals will discuss opportunities to connect and work together. Say goodbye to long, drawn-out networking events. Nonprofits discover emerging talent with fresh ideas, energy, and skills, while young professionals explore organizations aligned with their values and passions.
Guaranteed Matching
Every young professional and nonprofit participating in Linking New Leaders will receive a "match." Forge meaningful relationships in a relaxed, welcoming atmosphere. The event is structured to maximize interactions and open doors to new opportunities – Whether you're looking for a mentorship, a board position, or a hands-on volunteering opportunity. 
Support and Guidance:
BVU offers resources and support for both young professionals and nonprofits to ensure that these newfound connections flourish.
*Please note this event is available to all nonprofits in Northeast Ohio, but is exclusive to employees of BVU's business members.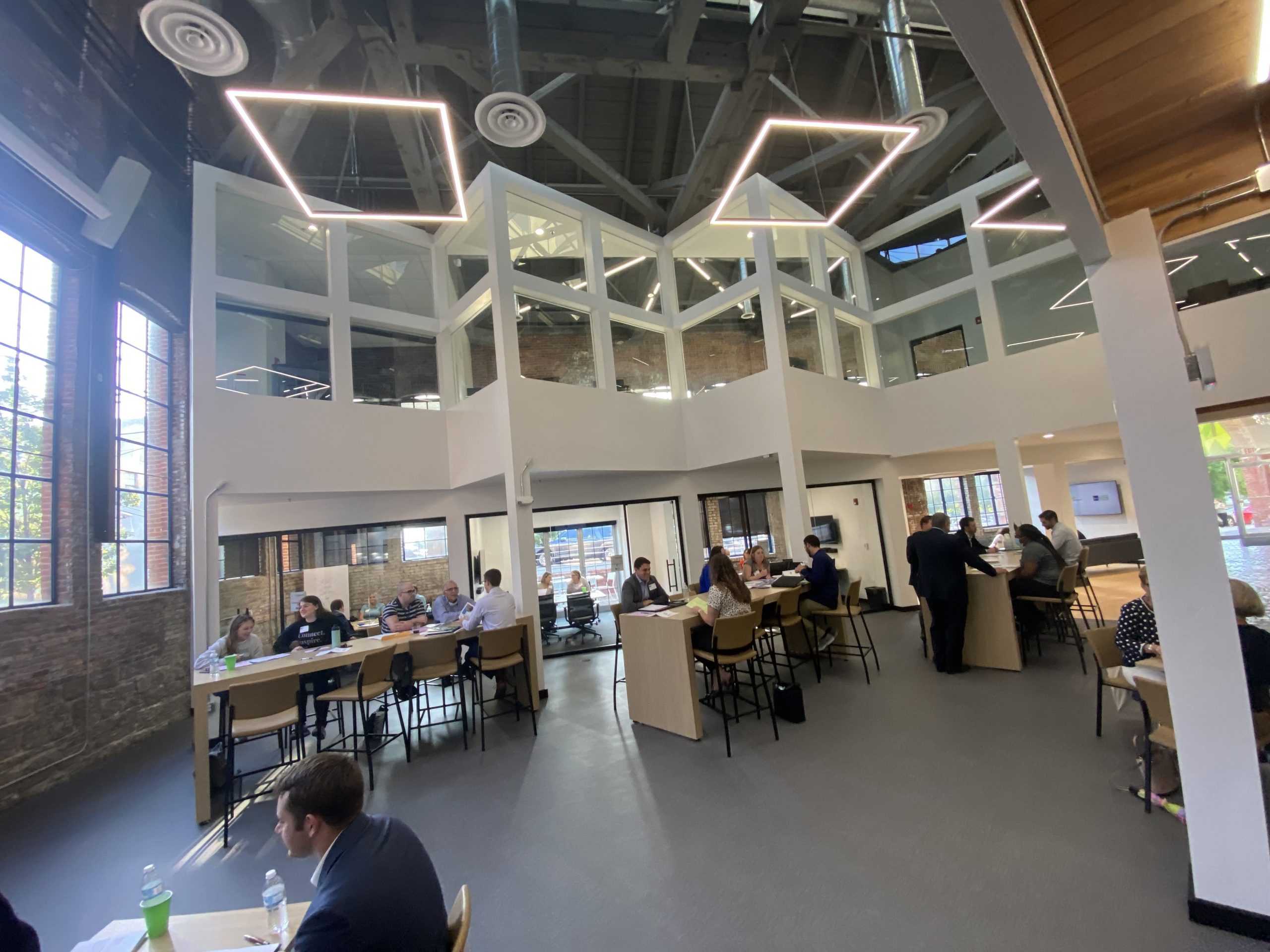 Registration
Young professionals and nonprofits sign up for the event, sharing their interests and expectations.
Matching
BVU uses this information to create optimal matches, pairing nonprofits with professionals who are most likely to thrive together.
Event
Attendees meet in a rotating "speed-dating" format, allowing for quick, meaningful conversations.
Follow-Up
After the event, you'll receive a match and have the chance to follow up with the organizations or professionals that caught your eye.
Contact Us to Learn More
Are you a young professional eager to make a difference in your community?
Are you a nonprofit organization searching for fresh talent and expertise to further your mission?
Linking New Leaders is the perfect platform for mutual growth and impact.