April 22, 2023
10AM-2PM
Cleveland Public Auditorium
A one-day event providing essential goods and services to those experiencing homelessness in our community.

 
Stand Down is a military term for a secure base camp where battle-weary soldiers were provided with beds, showers, clean clothes, warm meals, medical care, and letters from home. 
Today, the Homeless Stand Down provides people experiencing homelessness, many of whom are veterans, with necessary resources, respite from the elements, and reconnection to the community. 
BVU is honored to oversee the event as of 2020.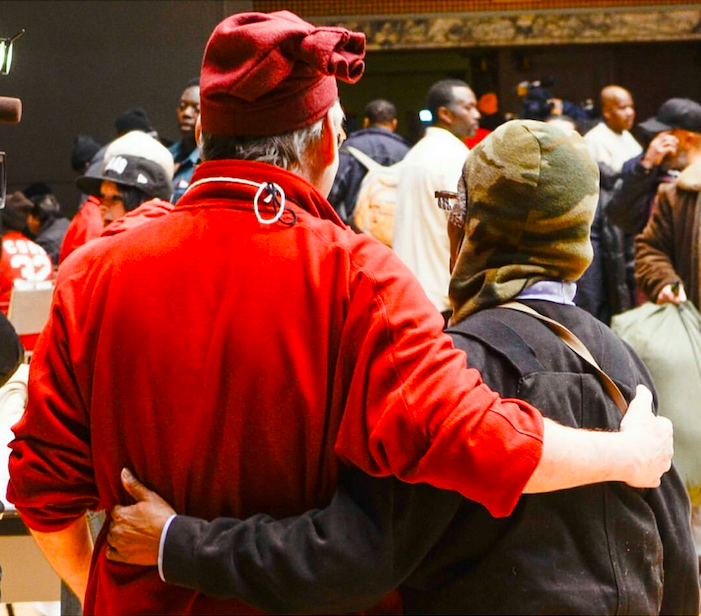 Join us in supporting our neighbors in need.
BECOME A 2023 SPONSOR
Our sponsors provide invaluable resources to ensure the success of the Homeless Stand Down. A variety of sponsorship opportunities are available for 2023!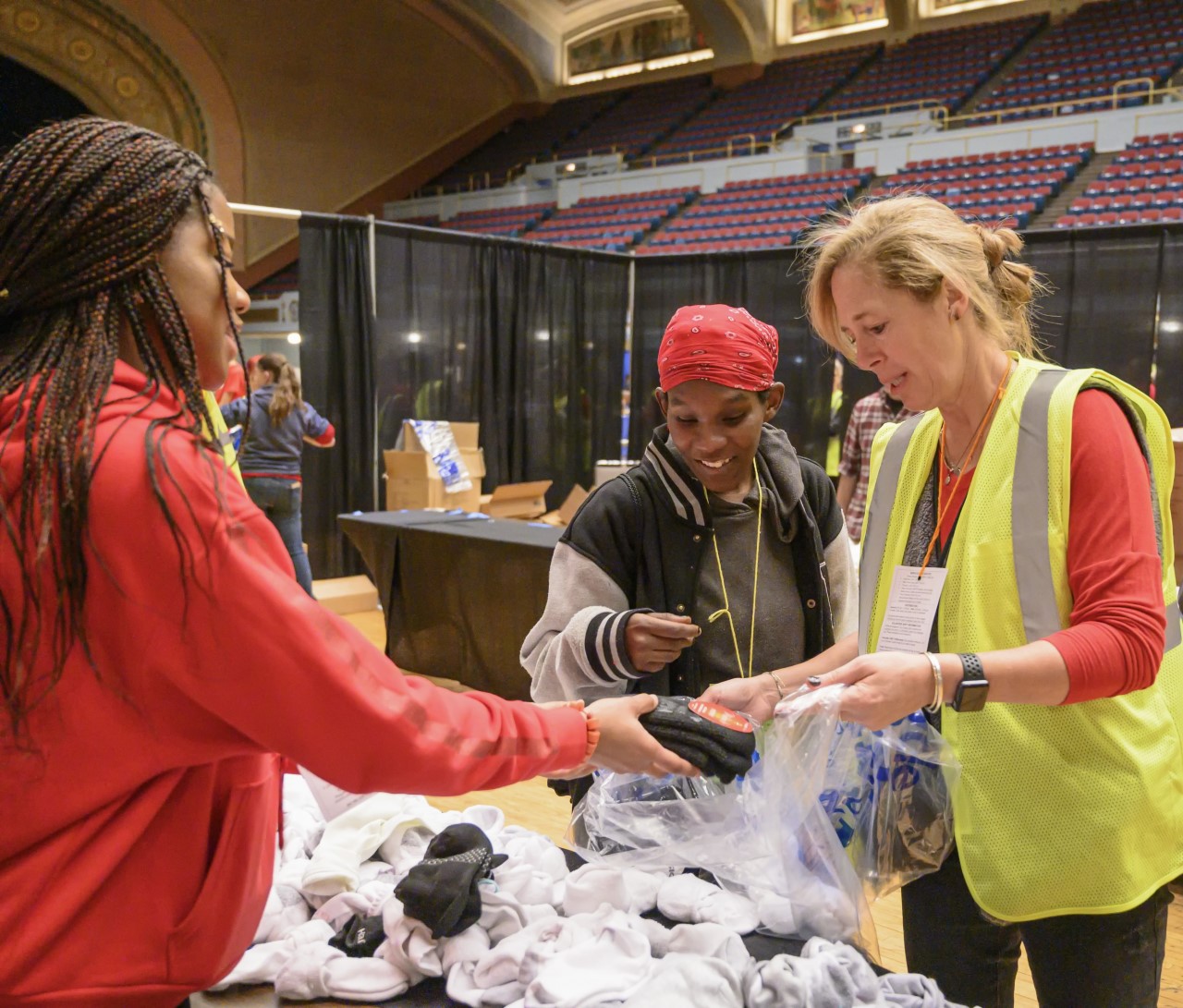 Learn about sponsorship levels and benefits
Our work is only possible because of you: the businesses, agencies, organizations, congregations, civic groups, individuals and families that come together to serve the Northeast Ohio community.
On April 23, 2022, an estimated 1,000 guests received access to
social service providers, haircuts, medical screenings, professional portraits, hot food, bagged meals, personal hygiene kits, bus passes, and more.
Contact Us
For inquiries about volunteering, sponsorship, or donating goods,

reach out to Rob Zaremsky at

rzaremsky@bvuvolunteers.org

.

Our resource fair and direct service tabling opportunities are currently FULL!


If you would like to be added to our 2024 outreach list, please contact Ann Cancelliere at

acancelliere@bvuvolunteers.org

.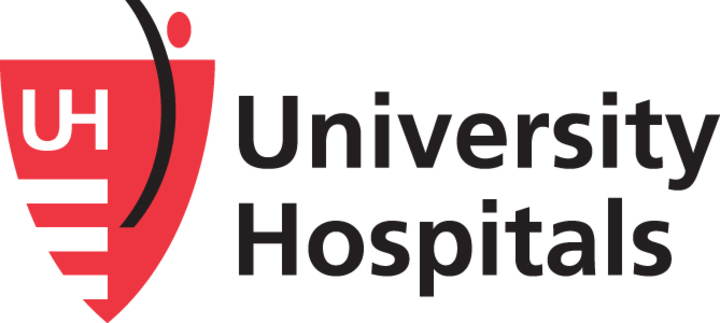 Silver Sponsors
Anthem Blue Cross & Blue Shield
Community West Foundation
Humana

Supporting Sponsors
Aetna
Colliers
First Presbyterian Church of Cleveland
Forest Hill Presbyterian Church
Greater Cleveland Church of Christ
JACK Entertainment

Nonprofit & Community Partners
2100 Lakeside / LMM
Aetna Medicare Insurance Company
AIDS Healthcare Foundation & AIDS Taskforce of Greater Cleveland
American Red Cross
AmeriHealth Caritas Ohio
Anshe Chesed Fairmount Temple
Anthem Blue Cross & Blue Shield
Assurance Wireless
Bellefaire JCB
Buckeye Health Plan
Care Alliance Health Center
CareSource
Case Western Reserve University School of Law Kramer Law Clinic
Church of the Gesu
City of Cleveland Department of Public Health
Cleveland Church of Christ
Cleveland Clinic – Cole Eye Institute
Cleveland Clinic Taussig Cancer Center Institute
Cleveland Photographic Society
Cleveland Public Library
Cleveland Rape Crisis Center
Cleveland Sober Living For Women
Cleveland VA Wade Park
Cleveland Vet Center
Community Church of Chesterland
Community Medical Services
Community Service Alliance
Cuyahoga County Public Library
Cuyahoga County Veterans Service Commission
Cuyahoga Jobs and Family Services
DeHart Works
Department of VA, National Cemetery Administration

Department of VA, Ohio Western Reserve National Cemetery
Eaton Corporation
EDEN
Educational Opportunity Center
Famicos Foundation
Front Steps Housing and Services, Inc.
Frontline Service SSVF Program
Greater Cleveland Food Bank
Greater Cleveland RTA
Heart & Soles Ministries
Homeless Hookup
Hope World Wide
Humana
Jones Day
Legal Aid Society of Cleveland
Marcum
Medical Mutual
MedWish International
Medworks
Meryma'at Barber College
Metanoia Project
MetroHealth
Molina Health Care
NAMI Greater Cleveland
NCJW
Northeast Ohio Coalition for the Homeless
Northeast Ohio Neighborhood Health Services 
Norma Herr Women's Center
North Star Neighborhood Reentry Resource Center
Northeast Ohio Neighborhood Health Services
Northern Ohio Recovery Association (NORA)
Ohio Department of Job and Family Services



Ohio Means Jobs Cleveland
OhioGuidestone Workforce 360
Old Stone Church
Oriana House / Cuyahoga County Diversion Center
OWD/Veteran Workforce Services
Passionate House of Change
PCs for People
Peace Lutheran Church
Philippine Nurses Association of Ohio
Pride Among Daughters & Sisters (PADS)
R HUB Inc
Seasons of Hope
Shadybrook, Inc.
Shurtape
Socks4Soldiers
Stand Up For Kids
Step Forward
The Centers
The City Mission
The Cleveland Grays
The Urban Barber Association (TUBA)
UH Cutler Center for Men
United Way of Greater Cleveland
University Hospitals Siedman Cancer Center
VA Medical Center
VA Northeast Ohio Healthcare System
VA Northeast Ohio Healthcare System Pharmacy Department
Veterans Benefits Administration
Village of Healing and Village of Healing Center
Volunteers of America Ohio & Indiana
We Think 4 A Change
West Side Catholic Center
ZenWorks Yoga