2023 Civic Connections: Corporate Community Engagement Series
September 26 @ 8:00 am

-

10:00 am

Free – $50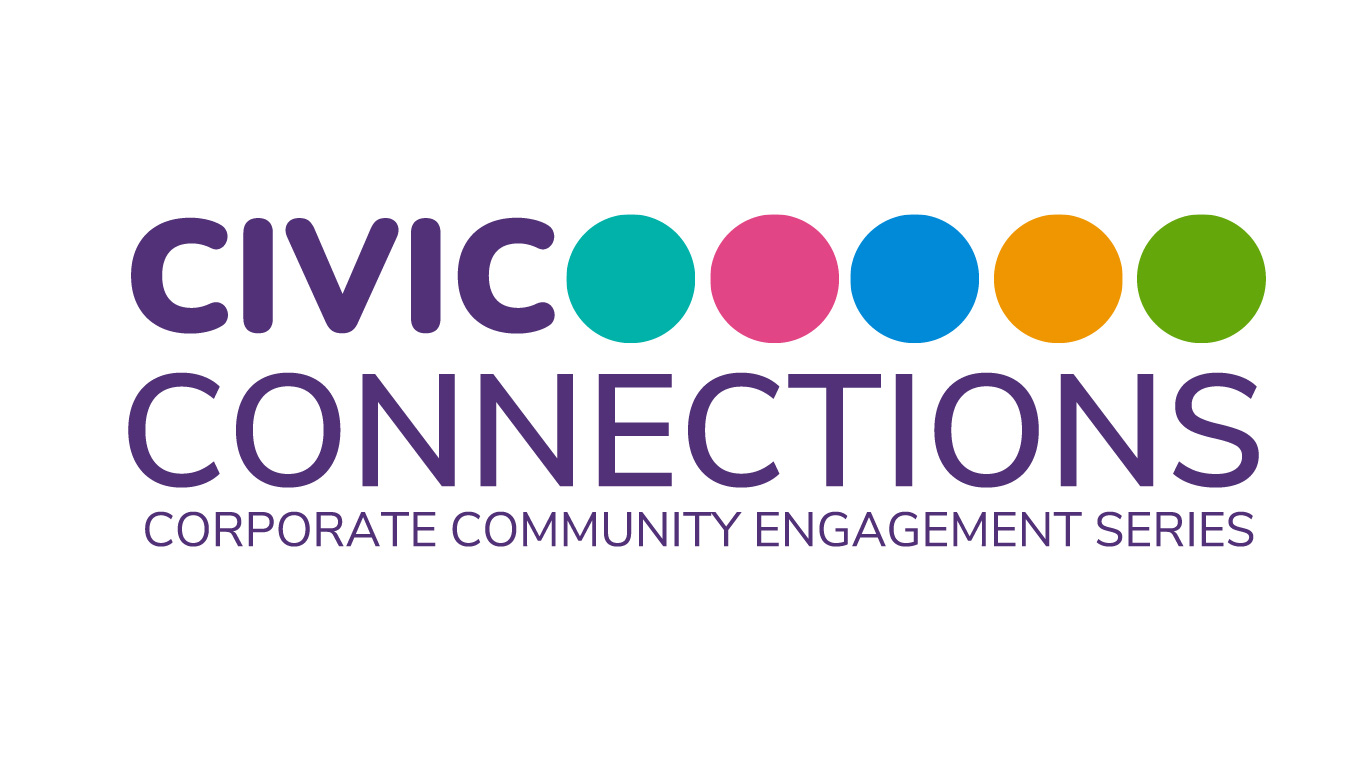 ABOUT THE SESSION
When we think of corporate community engagement, what do we see? Giant volunteer events with hundreds of employees in matching t-shirts? Men in suits presenting big checks at ribbon-cutting ceremonies? Too often, small businesses get left out of the conversation, leading many of us to imagine community engagement as something exclusive to big corporations.
For September's "Civic Connections" session, we are excited to be joined by award-winning civic leader and entrepreneur LaRese Purnell (CLE Consulting Firm) to rewrite this narrative and discuss how businesses of ALL shapes and sizes have the power to make a big community impact. 
DATE: Tuesday, September 26
TIME: 8:00-10:00am
VENUE: Oswald Centre (Downtown Cleveland)
COST: Free for Members, $50 for Nonmembers
The session will be followed by curated table conversations and open networking time to allow attendees to connect with fellow business professionals on the topic. We encourage small business owners, corporate executives, budding entrepreneurs, and everyone in between to attend and share their insights.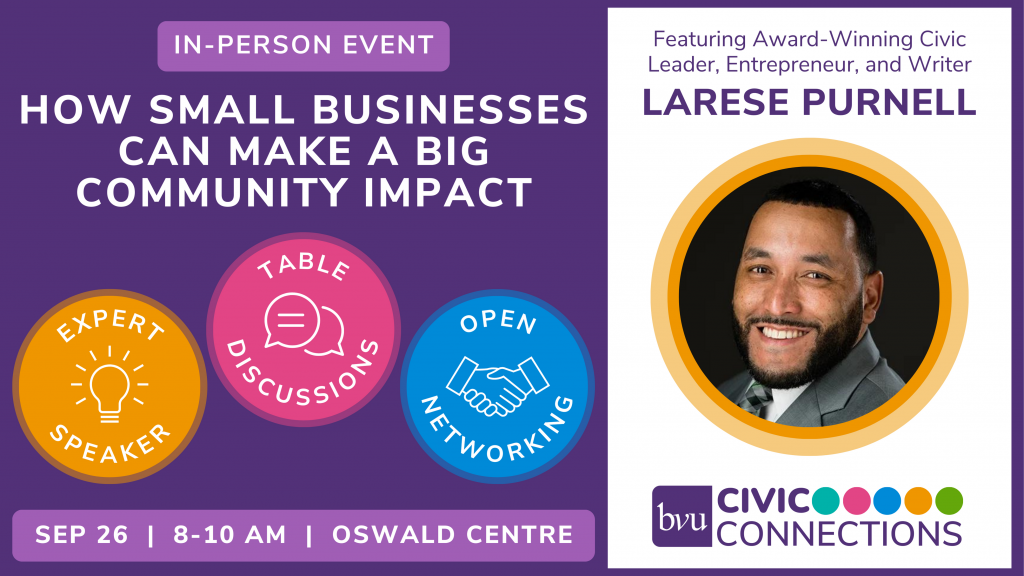 ABOUT THE SPEAKER
"Giving back has been an essential part LaRese Purnell's life since childhood. Even when his family didn't have a home, his mom made sure they volunteered to help others. Today, that message of giving back informs everything Purnell does." (Greater Cleveland Partnership)
LaRese Purnell is the Managing Partner of CLE Consulting Firm, founder of The Real Black Friday (an initiative to support local Black-owned businesses), and co-owner of Black Box Fix restaurant. He also serves on a number of nonprofit boards, including BVU's!
For his leadership and contributions in both the business and nonprofit sectors, LaRese has been recognized by Crain's 40 under 40, Corporate College's Smart 50, Cleveland Magazine's 2021 Most Interesting People, and The President's Council's Excellence in Entrepreneurship 2021.
ABOUT THE SERIES
BVU is excited to offer the Civic Connections: Corporate Community Engagement Series annually to highlight current issues in community engagement and corporate social responsibility while providing opportunities for professionals to connect with local experts and fellow businesses.
Questions? Please contact Macin Sheeder, Coordinator of Communications & Events at msheeder@bvuvolunteers.org.