Crisis Communications and Management for Nonprofits
June 15 @ 11:30 am

-

1:00 pm

FREE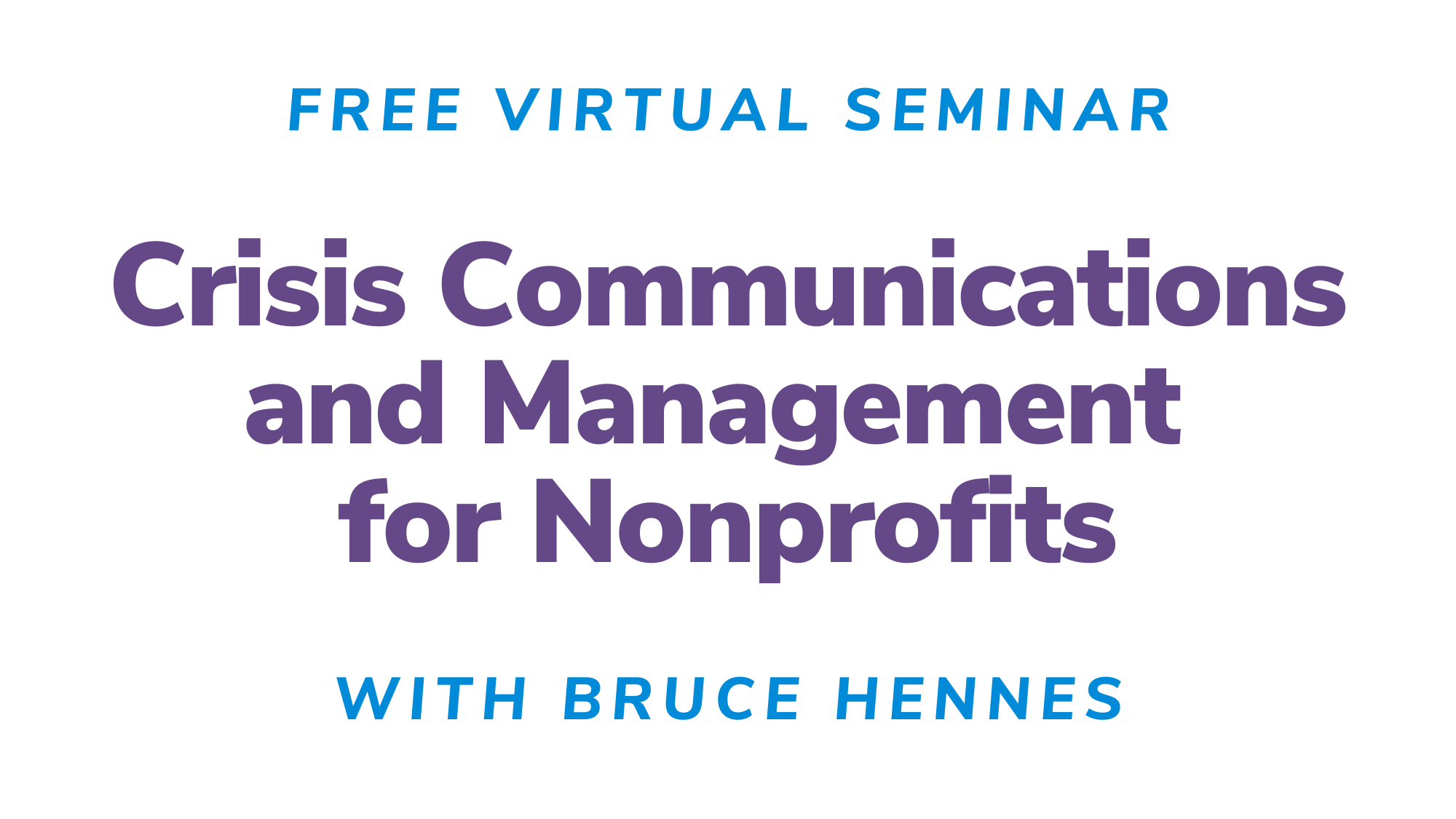 FREE VIRTUAL SEMINAR
Thursday, June 15, 2023 11:30 am – 1:00 pm
REGISTRATION FOR THIS EVENT IS NOW CLOSED.
In today's world, an organization immersed in crisis or dealing with a hot-button issue can go viral instantaneously, leaving leaders feeling lost and unprepared as the media demands a response. When it takes a lifetime to build a reputation and only a few seconds to destroy one, "managing the message" is a critical skill set for nonprofit professionals, lay leaders, and their attorneys.
This FREE virtual talk by nationally-recognized crisis management and communications specialist Bruce Hennes (CEO, Hennes Communications) focuses on a highly strategic approach to communicating during a variety of situations, enabling you to serve the needs of your clients, employees, members, and other stakeholders.
As one of the few firms in North America focused exclusively on crisis communications, Bruce and members of his team have done similar seminars for the National School Boards Association, the American Bar Association, Kent State University, the Ohio Department of Public Safety and NASA as well as for law firms across the continent and scores of high-profile nonprofits that find themselves "on trial in the Court of Public Opinion." We are beyond excited to bring this educational opportunity to our own nonprofits at no cost.
By the end of the event, attendees will:
– Gain knowledge and confidence in effectively communicating to protect the organization's image, brand and perception in the marketplace
– Know how to establish and maintain "control of the message"
– Understand what reporters expect and what is expected of them
– Learn what to do when attorneys insist on saying "no comment"
– Understand the benefit of advance preparation for crisis situations and how to create effective action plans for all team members in the organization