Business Summit


Culture after COVID: Convening with Purpose



May 13, 2021  |  REMO Platform
8:00 to 11:00 am
​"Culture eats strategy for breakfast." (Peter Drucker)
If Peter Drucker's "Culture eats strategy for breakfast" holds true, how will your organization implement employee driven culture in 2021?
 Shelter in place, social distancing, racial unrest, economic uncertainty, and virtual meetings – the past year has wreaked havoc on the culture that so many businesses work hard to create.  A unique culture — values, behaviors, and work environment — is the secret sauce that impacts the success of any organization.  Rebuilding and sustaining a positive culture is a priority today for many employers.
Important components of business culture are integrity and personal core values. Integrity is the fabric of leadership. And while integrity is always important, it will prove critical to navigate the unexpected and uncharted territory in which we find ourselves both personally and professionally. These unprecedented times give us the opportunity to rediscover integrity in such a way that it equips us to transform the depth of our leadership and thrive in the midst of our unique challenges.
Join BVU as we explore Corporate Culture, Integrity and Personal Core Values and how community engagement can be leveraged to strengthen culture and employee morale.
Registration is $25 for BVU members and $35 for nonmembers.
Thank you to our sponsors: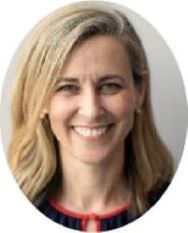 Session 1: Corporate Culture – The Story of KPMG
Tracey Keele, KPMG, Culture Co-Lead and Advisory Partner
During this session, we will discuss the story of KPMG and importance of culture as a guiding force in navigating the challenges and opportunities of a COVID / post COVID era. Participants will then have the opportunity to translate learnings into their own context and identify actions they can take back to their own organizations.
Tracey has over 20 years of experience with risk management, governance, culture and change related matters. Learn more about her background and experience here.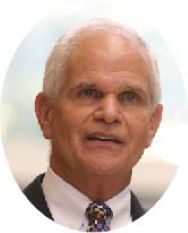 Session 2: Deepening Your Integrity
John G. Blumberg, CS P, Keynote Concepts, Inc., National Speaker, Author and Thought Leader on Integrity
It is dangerous to make assumptions about the state and depth of our own integrity. Yet we often do.
In this session, you will discover a refreshing new way to look at the essence of integrity and the pathway to take you to a whole new level of core clarity. Most importantly, you will meet the potential of integrity in a whole new way — more challenging, more adventurous, more empowering and more enriching.  Your enhanced understanding of integrity will exponentially increase the impact of every leadership skill you develop and your impact on everyone you have the opportunity to lead.
John is just completing his 24th year as a full-time national speaker, thought leader and author on integrity. Learn more about John and his experience here.
7:40 am – Networking
8:00 am – Welcome and Introductions
8:10 am – Richard W. Pogue Civic Leadership Award Presentation
8:15 am – Session 1: Corporate Culture – The Story of KPMG
Including small group discussion and a Q&A session
9:20am – Networking 
9:40 am Session 2: Deepening Your Integrity
Including small group discussion and a Q&A session 
10:45 am – Closing remarks
11:00 am – Networking 

Richard W. Pogue Civic Leadership Award
BVU's Civic Leadership award recognizes a leader in our community who serves as a role model for civic engagement through distinguished board leadership,  volunteerism, and philanthropy. In 2018,  Richard Pogue received BVU's first ever Civic Leadership Award;  Randell McShepard was the recipient in 2019. BVU's board chairman, Bill Priemer, will announce this year's recipient at the Business Summit.