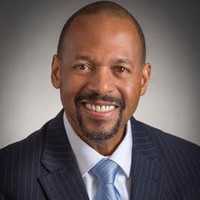 Tim Raimey, healthcare performance improvement KPMG professional has served his country through military service and his community through nonprofit board service.
What nonprofit causes get you up in the morning?
I don't just want to keep youth off the street, I want to give them the opportunity to excel academically. BVU helped me find a home on the board of Inspiring Minds. Inspiring Minds empowers children and teens through afternoon school and summer enrichment programs.
How do you make time to volunteer?
My employer, KPMG, advocates for volunteerism. From the most senior leaders down, we're encouraged to give back. We receive 8 hours each year to volunteer. There is continuous communication from KPMG that encourages us to get out in our community.
Why do you make time to volunteer?
We all get busy. But when I think about giving back to the community, I think you're really giving back to yourself because you are part of the fabric of the community.