Businesses
+ Board Matching
Strong Leaders
We connect passionate people with opportunities to serve.
Ready to make a difference?
We connect passionate people with opportunities to serve.
Ready to make a difference?
Developing Leaders Through Meaningful Matches
"The board matching program has given our professionals an opportunity to work with the BVU professionals to find the right place for them to give back in the community."
Karyn Sullivan ,Chief Operating Officer
Bober Markey Fedorovich
3,200+ Board Matches and Counting
BVU's board matching program helps professionals find the right nonprofit board where they can have an impact. More than 60% of candidates move into leadership positions.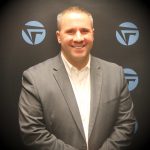 "As a business professional, serving on a nonprofit board offers a wonderful way to leverage my skills and experience to impact the causes that I am passionate about. The impact on my personal growth has been immeasurable. These experiences keep me rooted in the areas of my life that I most value."
Sean Wenger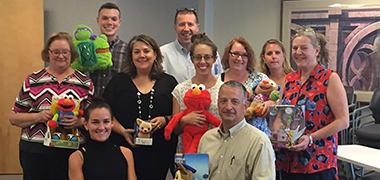 Hear how Ohio Desk successfully aligned the company around a common community engagement mission.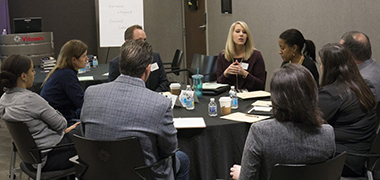 Tips on how a nonprofit can build their board to more effectively serve their mission.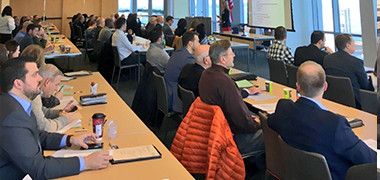 Learn roles and expectations to become an effective nonprofit board member.
Board Matching is a Win-Win for All Involved. Here's How It Works.
Step 1: Nomination

Employers nominate stand-out candidates to participate in the board-matching program. Candidates then complete an application, identifying types of organization that interest them most.
Step 2: Interview

BVU interviews candidates to learn more about their backgrounds and passions and then shares with them specific nonprofit board opportunities that meet their interests and match their skills.
Step 3: Referral

Once candidates decide which organization to pursue, BVU contacts that organization to recommend them. The two sides meet to see if it's a good fit. If both agree to the match, candidates move forward in the organization's recruitment process and join a committee or are elected to the nonprofit board.
Step 4: Training


Board matching candidates attend a three-hour seminar to prepare them to effectively serve as nonprofit board members.
We're Ready to Help You
Make a Match