Business
+ Nonprofits
A Strong, Vibrant Community
Business Volunteers Unlimited brings them together to enrich Northeast Ohio. That's what we do. Join us.
Business Volunteers Unlimited brings them together to enrich Northeast Ohio.
That's what we do. Join us.
"My business wants to give back"
Serve your community: Have an impact in the daily operations of nonprofits – and in the lives of everyday people – by using your skills to benefit those in need.
"My nonprofit is looking for support"
Enlist a behind-the-scenes coach: From referring volunteers to providing consultations, support and training, we're here to help build up your nonprofit.
BVU Business Summit:
Using the United Nations SDGs as a Framework for Corporate Community Engagement
April 9, 2019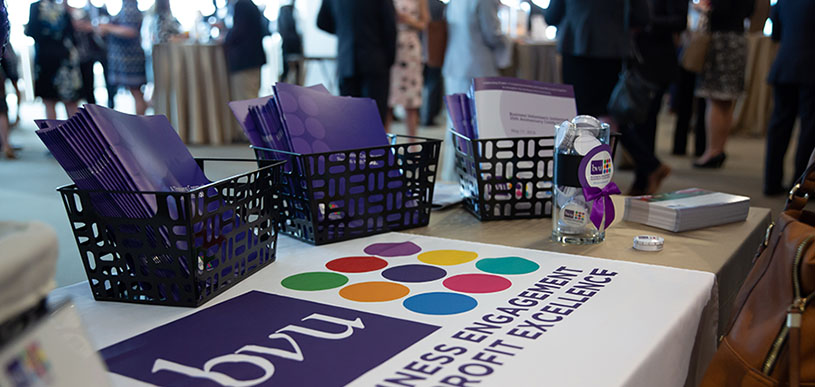 Thank you to the businesses, nonprofits, foundations, and volunteers in Northeast Ohio for your many years of dedicated service to our community.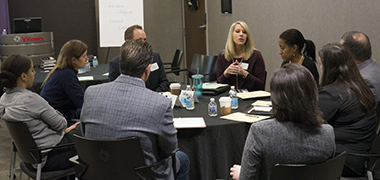 Take part in this powerful series to understand what you can do to become a more effective leader in the nonprofit sector.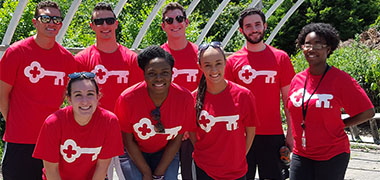 51 businesses took Keybank's 25K Connect challenge and surpassed the 25,000 hour goal. Thank you to all those that participated.
We strive to build a strong and vibrant community in Northeast Ohio.
BVU links the diverse knowledge and experiences of business leaders with the needs and opportunities of nonprofits. By connecting and combining the talents of businesses, nonprofits and individuals, everyone succeeds. Best of all, it enriches our community.
Join us in this common purpose.
Connecting businesses with nonprofits is at the crux of BVU's work, and these trends reflect the rising engagement by corporations and their people in their communities. While it's enriching for the employee, it's great for the corporation, too.
Business Volunteers Unlimited is pleased to announce a Fellow Opportunity with Art Therapy Studio Art Therapy Studio is seeking an experienced marketing and communications fellow to assist the organization in developing annual marketing and communications plan to help...
At Medical Mutual we strive to embody a culture of service. As a company dedicated to our Ohio customers and employers, we have a responsibility to support the local communities where we live and work. When businesses help those in need, we strengthen our...