Leadership
+ Practical Knowledge
A Greater Community Impact
Every year we present over 40 events and seminars full of useful and actionable knowledge.
Every year we present over 40 events and seminars full of useful and actionable knowledge, focusing on nonprofit governance and management.
Upcoming Seminars & Events
Every year BVU presents over 40 seminars packed with useful and practical knowledge. Our seminars focus on nonprofit governance and management topics, including board roles, board leadership, public policy, HR, finance, and marketing. Additionally, BVU offers several events celebrating and promoting volunteerism
Check back often as we continually update our calendar of seminars.

Upcoming Events
Events List Navigation
October 2018
Join us for a dialogue with Ilene Shapiro, Summit County Executive. We are thrilled at the opportunity for Ilene Shapiro to engage with the nonprofit board and staff leaders in our community. We will hear first-hand her current priorities, particularly with respect to the nonprofit sector. This no charge event will appeal to board members, chief executives and staff of nonprofit organizations. A question and answer session with the audience will follow Shapiro's remarks. A continental breakfast will be served…
Find out more »
Is your nonprofit looking for assistance with a project related to Marketing, Human Resources, Finance or Employment law?  If so, sign up for the next Doctor's In event where BVU will have subject matter experts on hand to meet with you for 90 minutes to help get you started on your project or answer questions related to the project. Projects must fall into one of the categories below: Please email  Kimberly Simpson-Kee with the following information to reserve your spot: Name…
Find out more »
December 2018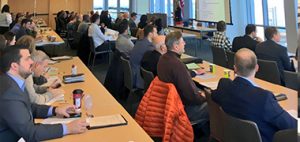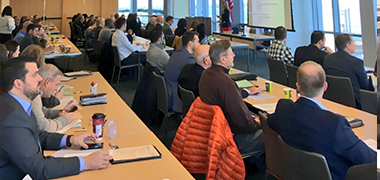 Over 5,000 nonprofit board members trained As nonprofits face growing complexities and challenges, getting the governance right has never been more important.  As a board member, you bring relevant skills, expertise and networks to the organization.  It is important to have a clear understanding of what your job is as a board member, and what it's not. The key to your organization's success depends on the board and the chief executive developing a competitive and forward vision, leading the organization…
Find out more »
+ Export Events
What can we accomplish
together?
What can we accomplish together? Get the details on nonprofit membership.