How Unilever Took Over the "Best Places to Work" Conversation
In a worldwide survey on sought-after employers conducted by LinkedIn, Unilever, founded in 1930 after the merger of a Dutch margarine producer and a British soap maker, landed a coveted top three position, besting tech giants and traditional best-places-to-work like Facebook and Microsoft.
In fact, the multinational consumer goods company was the only non-tech company in the top five; Google then Apple were the top two choices. So how exactly did this 140-year-old workplace find itself among the world's most innovative tech giants? If you ask CEO Paul Polman, the answer is simple: purpose.
According to an article from Fortune, "since taking the helm in 2009, [Polman] has more closely tied Unilever's core strategy to having a positive impact on the environment and public health—and that, Polman says, is generating 'enormous opportunities.'"
From the Fortune piece:
Not long ago, Polman notes, the keeper of Dove, Lifebuoy, Pond's, Lipton, Ben & Jerry's, Hellmann's, Knorr, and hundreds of other brands was "not on the radar screen in the U.S." Last year, the company saw a 65% rise in job applications from American college students compared to 2013.
Meanwhile, Unilever's employee engagement scores have climbed 12% since Polman started as CEO, according to the company. "If you peel the onion on that, it really is the pride people have," Polman says. Putting purpose at the center of everything the corporation does is "incredibly motivating for our employees."
This purpose-driven approach is even more critical as companies try to adapt to the changing demands of the emerging workforce.
This is especially the case for members of the Millennial generation, who, in the words of a study by consulting firm PwC, are eager "to contribute something to the world and … want to be proud of their employer." Says Polman: If members of Gen Y don't believe in what you're doing, "they don't want to work with you."
The articles goes on to outline the specifics that drive Unilever's strategy, how it has totally overhauled its reporting to include these purpose-driven metrics and the way it shares information with employees in order to empower them. To read the complete article, click here.
Learn More from Unilever's VP of Sustainable Living and Corporate Communications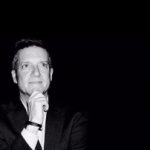 As VP, Sustainable Living and Corporate Communications, Jonathan Atwood is a key driver of the Unilever Sustainable Living Plan which aims to help the company double the size of their business while reducing their environmental footprint and increasing their positive social impact.