When used properly, your donor database can be your nonprofit's secreat weapon.  But there are so many to choose from, it's hard to figure out which one will work for you.  To assist in this effort, ask yourself two questions:
What general features does the system have?
What features are necessary for your organization?
While every nonprofit is different, there are some features that all nonprofits need from a donor database. Here are a few key things to look for:
Robust donor and gift records. Donor records are where your organization stores information about each individual donor and their gifts and interactions with your organization. With this information you can segment donors as a whole as well as gain an understanding of a specific donor's relation to you.
Communication tools. Be sure your donor database has capabilities for various communication platforms, like mail and email. If these tools are integrated with your donor database, you can use segmented lists to reach out directly to supporters with targeted messaging and custom designs.
Dashboards and Reporting.  Dashboard and reports are used to help your organization keep track of metrics and campaigns. This is can take your system from being a glorified Excel spreadsheet into a powerful tool.  Through reports and dashboards, you can easily see how various aspects of your strategy are performing and adjust your strategy as necessary.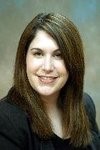 Once you've confirmed that the system you are reviewing has these features, begin evaluating the needs of your specific organization. Because every nonprofit is different, there may be some tools that you'd benefit from, while other organizations might not need.  For instance, a nonprofit with a community of Millennial donors will benefit more from a Twitter social listening hub than a nonprofit whose community consists of the elderly.
Giving Insight recommends identifying a list of features by first looking at the system you are using; perhaps your current system could be reconfigured in order to take full advantage of its features.  If not, reviewing your system along with your organization's fundraising goals can help you identify the functionality that is missing
Knowing your needs can help you know what database solution will have more than what you need (or not enough). Plus, this process can help you avoid getting distracted by tempting bells and whistles and focus on your true needs.
Searching for a database can be a rewarding process that unlocks a secret weapon in your donor engagement efforts.  We look forward to exploring several systems with you on September 12th!