Nonprofit Leaders Breakfast – TRACTION! Real. Simple. Results.
March 28, 2019 @ 8:30 am

-

10:00 am

Free – $15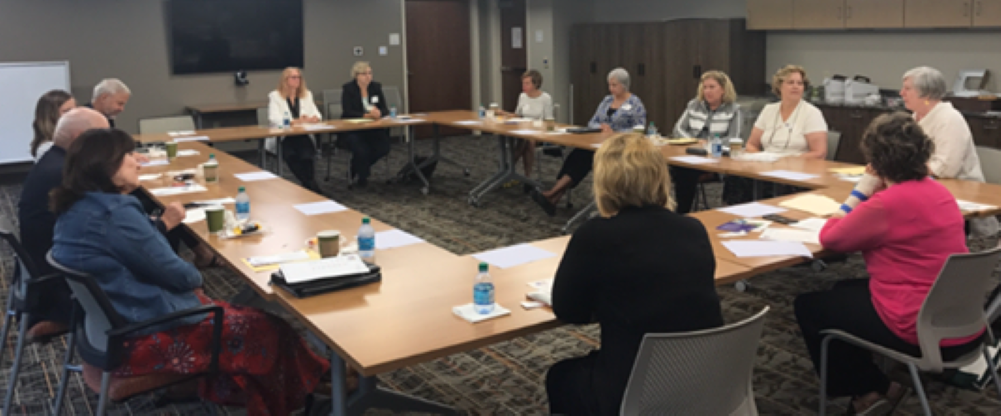 Nonprofit Leaders Breakfasts convenes chief executives and board presidents to share and discuss perspectives with peers from a diverse group of nonprofit organizations
TRACTION! What is it? Why are people talking about it? Learn and discuss the EOS model (Entrepreneurial Operating System) with an expert. Gene Roberts is both an EOS consultant and a founding board member of a nonprofit. Hear how he has applied EOS to help Believe In Dreams in its planning and focusing and then extrapolate to your nonprofit.
Do you want your board, funders, partners, and employees all on the same page?
Do you want to run more effective meetings?
Do you want more control over the organization and your time?
Do you want more income?
Do you want staff to embrace new initiatives?
If you answered yes to some, or all of these questions, join us to learn about how TRACTION can improve your nonprofit's operations. Here at BVU we have adopted TRACTION systems and have started to see benefits. Gene Roberts, an expert coach and consultant will share tools and experiences in adapting the Entrepreneurial Operating System to nonprofits.
Presenter: Don Fischbach
Don is a Professional EOS Implementer with Sterling Traction Partners LLC.  He has worked with leaders and leadership teams his entire working life.  His professional career has been built upon assisting them to solve problems and run their organizations.  Don has been "behind the doors" when the pressure is the highest and the leadership team is confronted with issues, problems and situations that were many times avoidable with planning or execution.  For over a decade he worked with a world class entrepreneur whose growth was extraordinary.  Don has also been an active participant in the world of nonprofits, including decades of board memberships.  Having learned the lessons from both what worked and what didn't, he is now passionate about helping leaders and leadership teams succeed.  He was employed in the energy sector for over 30 years before returning to Ohio a few years ago.  Don is a graduate of Miami University (Ohio) and the Oklahoma City University School of Law.
Sponsored by:
Register Now
Member Rate: Free
Nonmember Rate: $15