Social Entrepreneurship or Conscious Capitalism
October 30, 2018 @ 2:30 pm

-

5:00 pm

$45 – $75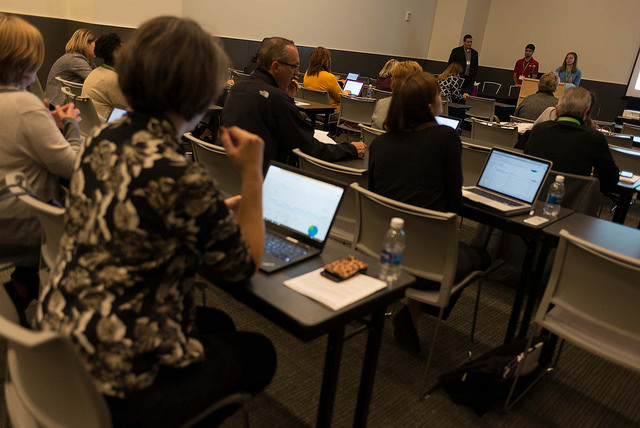 Are you developing a business that "gives back" to the community? Do you work for a nonprofit that conducts revenue-generating activities? Are you interested in learning about social enterprise and the intersection between the for-profit and nonprofit worlds?
The line between traditional nonprofits and for-profits is blurring, with many on both sides creating blended structures of operation. From for-profits with a social mission to hybrid organizations to nonprofits utilizing multi-entity structures to engage in business-like activities, there is a continuum of options for the budding social entrepreneur to consider.
Learn expert content on potential legal structures and their requirements, the pros and cons of the different options, and a framework for evaluating alternative structures. Participate in a dialogue with a panel representing 'real' organizations to learn about social entrepreneurs' successes, corrections made midway and, most importantly, lessons learned.
Presenter / Moderator: 
Panelists:
Michael Jeans, President & CEO, Growth Opportunity Partners. Growth Opps provides lending and coaching assistance to assist NEO's most promising job-creating small businesses reach their full potential
Andrew Genszler, President & CEO, Lutheran Metropolitan Ministry. LMM operates Central Kitchen, an in-house, state-of-the-art commercial kitchen where culinary students in the Culinary Arts Training Program help produce 2,000 – 5,000 meals daily for people who are homeless in NEO. LMM also operates SAW (Solutions at Work, Inc.) which prepares individuals with disabilities for jobs with local food companies and restaurants.
Suzanne Seifert, President & CEO, North Coast Community Homes. NCCH provides specialty home remodeling and accessibility modifications for private homeowners through its sister organization – North Coast Accessible Homes. It is a for-profit spin-off closely linked to the NCCH mission and designed to help fund NCCH. AdaptMyHome.com
Timothy Tramble, Executive Director, Burten, Bell, Carr Development, Inc. BBC is located in Cleveland's poorest neighborhood. Since establishing its first social enterprise in 2009, Box Spot will support micro-enterprises with high quality, customized 'container' offices. Its 6-year-old Bridgeport Café will open in a month as a for-profit that employees from the neighborhood.
Sponsored by:
In Parrnership with:  

Register Now
Registration Fee:
Members – $45
Nonmembers – $75