Role of the Board for Professionals of Color
April 21 @ 5:00 pm

-

8:00 pm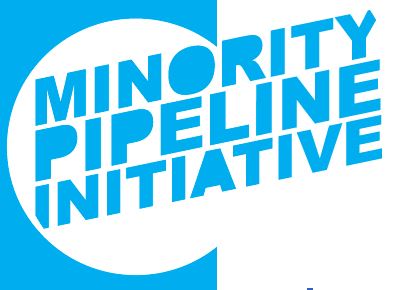 Join us for a board training session designed to recruit, and inspire professionals of color to serve on nonprofit boards.
According to national research, the levels of board diversity have largely remained unchanged, with people of color and ethnic minorities never representing more than 18 percent of board membership.* Numerous studies have shown that having diverse groups that include a range of perspectives enhances creative thinking, innovation, and problem-solving, resulting in better decisions. People with different backgrounds and life experiences enrich board discussions and decision-making processes, leading to better outcomes than those where board members share a monolithic viewpoint or world view.**
As nonprofits face growing complexities and challenges, getting the governance right has never been more important.  As a board member, you bring relevant skills, expertise and networks to the organization.  It is important to have a clear understanding of what your job is as a board member, and what it's not.
The key to your organization's success depends on the board and the chief executive developing a competitive and forward vision, leading the organization through change, and developing resources to accomplish objectives. Organizations are effective when the board and staff recognize their respective roles and work in concert.
This webinar features an expert panel that will share their experience, discuss the roles and responsibilities of nonprofit board members and consider challenges and opportunities facing nonprofits. This highly acclaimed seminar includes presentations, a panel discussion and dialogue with the audience, and case study analysis.
After attending this training, you will have guidelines for effective and meaningful nonprofit board service and a clear understanding of your role and the expectations of a nonprofit board member.
*Boardsource, Leading with Intent 2017: National Index of Nonprofit Board Practices.
**United Philanthropy Forum: Nonprofit Sector's Board Diversity Problem, Nov. 2017
Candidate Criteria
• Interest in the community
• Expertise & achievement in a select field
• Interest and readiness to serve on the board of a nonprofit organization in Northeast Ohio
• Willingness to collaborate and lead
• Vision, strategic thinking, teamwork, fundraising and personal commitment
How to get Involved:
• Attend the MPI Role of the Board (occuring twice in 2021) or the quarterly BVU Role of the Board Training
• Enroll in BVU's Board Matching Program during the training session
Thank you to our Minority Pipeline Initiative Sponsors:
First National Bank, McKInsey, and Sherwin Williams.
Register Now
No Charge Event