Nonprofit Executive Leadership Series
January 11, 2019 @ 8:30 am

-

4:30 pm

$1,550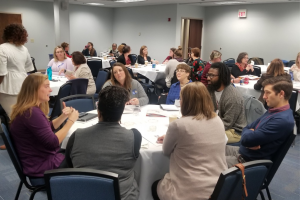 To become an empowered and effective leader it is essential to understand your own leadership tendencies and opportunities to grow. Learn how to strengthen your team, effect change and use your words and actions to inspire others.
Whether you are a current executive director or have plans to move into a more significant role, you will find this powerful series valuable to become a more effective leader in the nonprofit sector.
Participants will be part of a cohort of other nonprofit professionals, attending a series of five sessions. Each participant will have the option to be paired with an executive coach. The series will incorporate a confidential individual emotional intelligence assessment, and a team assessment based upon the Five Functions of a Team Model to help you maximize the most out of this course.
The following five sessions will span over the course of 5 months. Please click on each title to learn more: 
Neuroscience, Emotional Intelligence & Nonprofit Leadership
 Day 1: January 11, 2019, 8:30 am – 4:30 pm
Emotional Intelligence and Neuroscience develops a leader's ability to understand and leverage their emotions, influence individuals and teams dealing with complex issues and dynamics, and sustain mutually beneficial relationships with a wide range of stakeholders. In addition, Nonprofit leaders have complex stakeholder groups to collaborate with and navigate their work. Understanding oneself and others becomes critical tools to move agendas, build great functioning teams, and develop the kind of trust-based relationships that grow great organizations. Leaders will:
Complete the EQi - Emotional Quotient Inventory (one of the most highly used EI assessment instruments available) prior to the program and receive their results at the event.

 Learn cutting edge neuroscience ideas that can be immediately implemented in group and workplace settings

Apply EI concepts to self -management, restraint, emotional agility and constructive engagement with team members and boards.

Build an action plan to proactively address EI development needs.
Leadership Communication and Conversations
Day 2: February 8, 2019, 8:30 am – 4:30 pm
Our success in life is dictated by the quality of relationships we create. How much the more so for successful Nonprofit Leadership. Some leaders negotiate better quality outcomes than others do – they work with people rather than through people. Some leaders can hold deeper, more honest conversations that create a new level of connection and are able to transform people, situations and relationships. The nonprofit leaders who engage in high level communication, know themselves and have the ability to read others, ensure clarity over responsibility, define expectations and maintain high levels of accountability and performance. When leaders avoid important conversations – or, allow conversations to be hijacked – we let standards slip and give permission for unproductive behavior, stymied negotiations and mediocre performance. Leaders will:
Utilize tenants of Emotional Intelligence to practice aligning words, emotions and body language through engagement exercises

Explore six fundamental components of speech and identify them within the most common communication situations in the workplace

Engage in a process of asking powerful (and different) questions as a foundational element of leadership and managing productive conversations


Examine the Five Languages of Appreciation and apply its principles to the nonprofit work environment
Building Cohesive Teams: Five Functions of Beautifully Performing Teams
Day 3: March 15, 2019, 8:30 am – 4:30 pm
Learn techniques to engage any type of team and how to structure team processes for maximum team performance. At times, even the most talented teams slip into a funk or seem to "stall" on their performance level.  Whether your team is your peer leadership team, your direct reports or your board of directors, you will be called upon to steer your team back on track.  In fact, 80% of leaders experience some type of team failure and 74% believe their team's operational excellence is the most important factor to meet organizational goals.  Leaders will:
Complete Team Assessment prior to attending this session

Receive results of a team assessment completed prior to attending

Learn to identify dysfunction and pin-point the cause

Identify essential components of well-functioning teams and explore strategies to intervene and re-build the team for higher performance

Work with strategies to instill trust and foster collaborative goal setting
Strategic Thinking and Planning
Day 4: April 12, 2019, 8:30 am – 4:30 pm
One of the most powerful leadership postures is the ability hold on to the essential elements of an organization's values and history, be in the present to address the current issues of the day and to dream for a better future.  Strategic thinking and planning give both content and structure to   diagnostic, dreaming and execution processes.  Learning how and when to mobilize stakeholders in this process is critical and all change efforts must be a shared responsibility to ensure success.  Strategic thinking and planning help institutionalize continuous learning and reflection and allow leaders and organization develop agility, adaption skills and greater capacity to experiment to reach new goals.  Leaders will:
Investigate the definition of and interconnected nature of strategic thinking and planning

Explore and play with a number of strategic thinking exercises with a focused goal

Learn and experiment with a 7- step model of strategic planning which includes: Aspiration: Goal Setting, Continuity: Core Values of Organization, Logistics: Who, How, When, Data Mining: Collection & Analysis, Focus: Prioritizing Needs, Design: Action Planning and Sustaining: Re-invest to Eclipse the Current with the New

Begin to identity a potential aspiration for strategic work within their organizations
Effective Board Leadership
Day 5: May 10, 2019, 8:30 am – 12:00 pm
This session, led by Elizabeth Voudouris, Executive Vice President of BVU, is designed as an interactive workshop that addresses the role of board and staff leaders in guiding and shaping a board to advance the organization to achieve full potential.  Topics typically covered include:
The role of the board

Best practices in governance (statement of expectations, accountability, board succession plan)

Meeting management -- what makes a good board and committee meeting; bad meeting

Board communications – dashboards & consent agenda

Succession Plan for Board Chair & board leaders
Facilitators:
Jennifer Cohen, Senior Vice President, Leadership Development, Ratliff & Taylor
Kyla Schneider, Senior Leadership Development Consultant, Ratliff & Taylor
Elizabeth Voudouris, Executive Vice President, BVU
This program is targeted to nonprofit professionals who have had several years of experience leading a nonprofit or significant program, function or team at a nonprofit. 
Fee for all five sessions: $1,550
Registration deadline is due by December 20th.
Register Now
Payment plan options are available on request.
In partnership with Ratliff & Taylor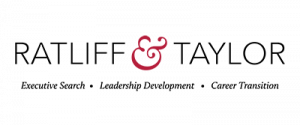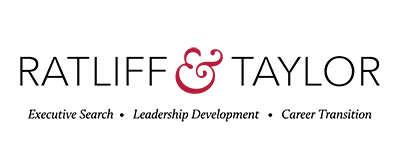 Questions can be directed to Judy Tobin, Managing Director, Leadership Development: jtobin@bvuvolunteers.org or
216.736.7711
Please contact Judy Tobin to learn more about being paired with an executive coach and the additional $450 fee.