Business Summit: Using the United Nations SDGs as a Framework for Corporate Community Engagement
April 9, 2019 @ 9:00 am

-

1:30 pm

$139

Title Sponsor: Hyland

Businesses Doing Good: Doing it Better, Doing it Together

The UN Sustainable Development Goals (SDGs) have an impact on businesses large and small. Join Northeast Ohio businesses to learn how to leverage the SDGs for operational efficiency, profit and communications for stronger investor relations, employee engagement and our community.
The Summit will include:
Introduction of the SDGs to the NEO business community as a framework for collaboration.
Executive speakers about the impact of the SDGs on business.
Real-world exercises to help you discover how your company aligns with the SDGs, how your policies, operations, and community engagement fits them, and what other companies in the region are doing.
Who should attend: Professionals from the Executive Suite, HR, Marketing, CSR, Sustainability, and EH&S.
Speakers:
Julie Edgar, Ph.D., Corporate Vice President, Innovation and Chief Sustainability Officer, Lubrizol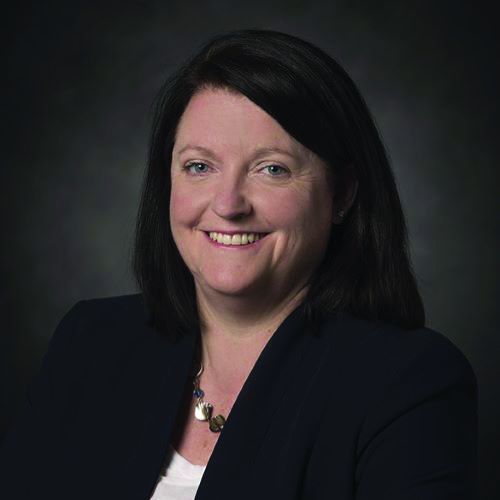 Julie Edgar is corporate vice president, innovation and chief sustainability officer. In her role, Dr. Edgar is responsible for ensuring we have the best innovation tools, processes and metrics in place to successfully bring new, valuable solutions to market, and which positively contribute to the lives of those who use the company's products and/or live in the communities in which Lubrizol operates.
Dr. Edgar joined Lubrizol in 1995 as a research chemist at the company's Hazelwood, U.K. facility. She has held a number of technology management positions within the company, including global technology manager for driveline additives, global manager of applied sciences, manager of blend test services and global director of research and development for engineered polymers. Additionally, Dr. Edgar has served as director of research and development for Lubrizol Advanced Materials in Asia, director of research and development for Lubrizol Oilfield Solutions and vice president of corporate research and development.
She holds a Bachelor of Science degree in Chemistry and a Ph.D. in Chemistry, both from the University of Surrey.

Claire Sommer, Director, AIM2Flourish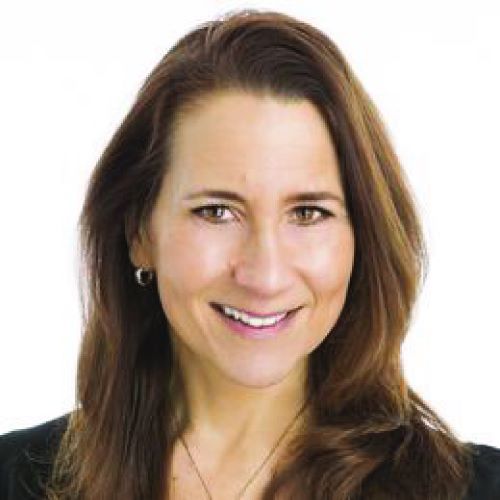 Claire Sommer is an enthusiastic champion for the UN Global Goals as a powerful, positive framework to help companies achieve resilient operations; healthier communities; and engaged employees, stakeholders and customers. Named as a 2019 TeachSDGs Ambassador, Ms. Sommer leads the AIM2Flourish initiative, based at the Fowler Center for Business as an Agent of World Benefit at the Weatherhead School of Management of CWRU.
Launched in June 2015, AIM2Flourish was the world's first higher-education business curriculum to embed the 17 UN Global Goals–the world's inspiring framework for government, community, business, and individual positive impact. Today, the AIM2Flourish assignment is used by dozens of business schools worldwide to help prepare students to be Business as an Agent of World Benefit leaders themselves. With support from the Medtronic Foundation, Claire authored the "Introducing the Global Goals" toolkit for employees to learn about the SDGs that was launched at the United Nations Global Compact Leaders Summit in September 2017.
As a member of the Fowler Center team, Ms. Sommer speaks globally about the UN Global Goals as the "world's must-do list by 2030," most recently in January 2019 as a guest of the University of Geneva at the Geneva Trialogue "Scaling Education for the SDGs" conference. Follow her on Twitter at @KayakMediaTweet for news about the UN Global Goals, sustainability, corporate social responsibility, and climate action.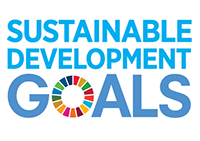 The UN Sustainable Development Goals are the definitive framework for ethical corporate behavior. Ratified in 2015, the SDGs have become the single best resource for the evaluation of companies by the public and investors alike.
Thank you to our sponsors:
Presented in partnership with Flourishing Leadership Institute, AIM2Flourish, CWRU Fowler Center for Business as an Agent of World Benefit and Sustainable Cleveland.
Early Bird Registration Rate: $139 (Registration by March 8, 2019)
Registration after March 1, 2019
Member Rate: $169
Nonmember Rate: $199
Register 2 or more individuals from your team and receive a 15% discount.  Discount will automatically be applied at checkout.
Register Now
Registration starts at 8:30 a.m.
Continental Breakfast and Lunch will be provided.
Related Events