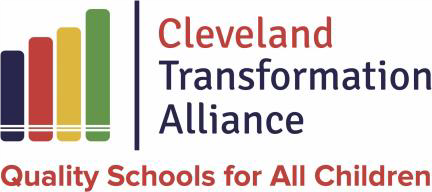 The Cleveland Transformation Alliance is looking for a fellow to assist with developing a robust strategic fund development plan that will sustain and potentially grow the organization through the identification of new and diverse funding sources and strategies.
The Cleveland Transformation Alliance is dedicated to growing a portfolio of quality district and charter schools in Cleveland, providing oversight of Cleveland's Plan for Transforming Schools, and communicating with families and stakeholders. We seek experienced support and leadership in fund development with the goal of creating a sustainable plan and diversification strategy to carry our work forward.
The Fellow will:
Work closely with the Executive Director to assemble and review all previous funding prospects and sources
Developing an analysis of the Alliance's funding history, including diversity of sources and allocations
Participate in relevant board and committee meetings, as applicable
Facilitate organizational leadership (board and staff) in setting measurable and actionable funding goals
Create a fund development plan, complete with strategies, tactics, timeline and implementation steps to achieve the funding goals
Assist in determining how to implement the strategic plan for fund development
Once developed, the Fellow will facilitate the team on the new fund development plan and the most effective way to implement it.
The ideal candidate will have significant professional 5-10 years' experience in fund development, grant writing, sustainability, and reporting in creating and implementing a funding plan to sustain and grow the organization.
Term: 1,000 hours over a 12-month period
Location: 1240 Huron Road E., Suite 400, Cleveland, OH 44115
Stipend: $20,000
Download the BVU Fellow Application, complete and email to Sarah Krzys at skrzys@BVUvolunteers.org. Please include your resume and a cover letter for The Cleveland Transformation Alliance.
Note: in accordance with agency policies, the fellow will need to complete an FBI and Ohio BCI background check.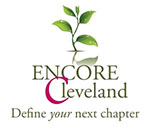 The BVU Fellows Program matches the talents of highly skilled professionals with local nonprofits to engage a transformative project that benefits the community.
BVU Fellows Program is part of Encore Cleveland, a national effort to leverage the energy and experience of Americans who seek to fill community needs upon retirement or near the end of their primary careers.
Questions? Please contact Sarah Krzys at skrzys@BVUvolunteers.org or 216-736-7711.