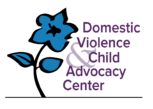 Domestic Violence & Child Advocacy Center (DVCAC) is seeking an experienced marketing and communications professional to assist the organization in identifying target audiences and key messages for each and culminating in an annual marketing and communications plan.
The mission of Domestic Violence & Child Advocacy Center is to empower individuals, educate the community and advocate for justice to end domestic violence and child abuse.
The fellow will:
work closely with Director of Development to assemble and review all current DVCAC marketing materials
lead key organizational leaders through process of
identify key audiences.
develop distinct messages for key audiences
create an annual communications plan / strategy
assist with the execution of the communications plan
The ideal candidate will have significant professional experience in marketing & communications, social media, and branding. Experience in the nonprofit sector is a plus.
Term: up to 415 hours over a 6-month period (Aug 2018 – Jan 2019)
Location: 2806 Payne Ave. Cleveland OH 44101
Stipend: $7,500 – $8,500
Download Encore Application, complete and email to Sarah Krzys at skrzys@BVUvolunteers.org. Please include your resume and a cover letter for Domestic Violence & Child Advocacy Center.
Note: in accordance with agency policies, the fellow will need to complete an FBI and Ohio BCI background check.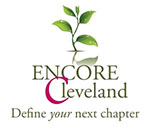 The BVU Fellows Program matches the talents of highly skilled professionals with local nonprofits to engage a transformative project that benefits the community.
BVU Fellows Program is part of Encore Cleveland, a national effort to leverage the energy and experience of Americans who seek to fill community needs upon retirement or near the end of their primary careers.
Questions? Please contact Sarah Krzys at skrzys@BVUvolunteers.org or 216-736-7711.